Boat Trips & Fishing in Panama City Beach
Panama City Beach has always had some of the most beautiful beaches in the world, but did you know that we also have some of the best salt water & fresh water fishing as well?  Fishermen of all skill levels are able to enjoy world class fishing year round in the waters off our beaches and try their luck in snagging a huge variety of fish such as grouper, amberjack, scamp, snapper, flounder and marlin. Inclined anglers can even participate in a number of tournaments help each year, including the world famous Billfish Tournament.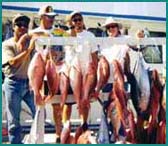 An enjoyable fishing experience for the whole family. Upper sun deck, kids' activities, air-conditioned, full-service galley. Full day and half day trips.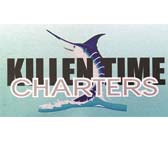 Two boats to serve you: The Killen Time, a 41' Morgan (up to 12 passengers), and The Killen Fish, a 45' Down Easter (up to 18 passengers). Both boats have A/C cabins, clean restrooms, bunks, and TVs.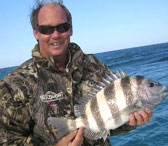 Let Captain Terry McGowan take you to one of the most exciting fishing experiences on the beautiful waters of the Gulf of Mexico! Enjoy personalized light-tackle bay and gulf fishing that is fun for all ages and skill levels. Bring the kids and have some fun! 1-4 People
Get Your Business on the Visitor's Maps!
For nearly 20 years, we have been helping businesses in our area get discovered by the millions of visitors that vacation in Panama City Beach each year.  See what being a part of the Visitor's Map can do for your business!
Order A Visitor's Map Before You Arrive!
Did you know that you can order either one of popular Visitor's Maps before you join us on the world's most beautiful beaches?  Just pay $2 for the shipping and handling charges and we'll ship them to your door so you can start planning your trip to Panama City Beach!