Contact Us at The Visitor's Map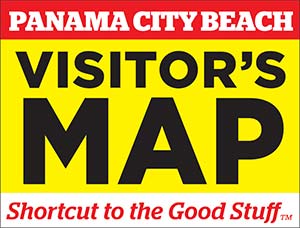 Got a question about the area? Would you like to know how to get your business on one of the upcoming maps for Panama City Beach, Panama City, St. Andrews and the surrounding area? Feel free to drop us a note and we'll get back to you as soon as possible. Thanks for visiting and hopefully, we'll see you on the beach!
PCB Map Company, Inc.
7940 Front Beach Road
Panama City Beach, Florida 32407
www.thepanamacitybeachmap.com
www.pcbmap.com
Get Your Business on the Maps!
For over 30 years, we have been helping businesses in our area get discovered by the millions of visitors that vacation in our area each year. We've also got a huge local following with our printed pieces and online presence. See what being a part of the Visitor's Map can do for your business.
Get A Free Map Before You Arrive!
Did you know that you can order either one of our popular Visitor's Maps before you join us on the world's most beautiful beaches? Fill out the form at the link below, and we'll ship them to your door so you can start planning your trip to Panama City Beach & Panama City!