Submit an Event to The Visitor's Map
Got an event taking place in Panama City Beach, Panama City or the surrounding area? Submit An Event to the Panama City Beach Calendar of Events on the Visitor's Map website and we'll place your event details, contact info and website(s) on our Calendar of Events for the area.
Our slogan has always been "The Shortcut to the Good Stuff and we want to offer businesses, groups, charities and organizers a place to promote their events. There is no charge for listing your event or activity on our Events Calendar as it is our goal to provide a place that locals and visitors to the area can find fun things to do that might be off the beaten path.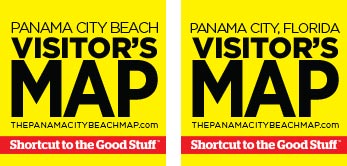 Panama City Beach Map, Inc.
7940 Front Beach Road
Panama City Beach, Florida 32407
www.thepanamacitybeachmap.com
www.pcbmap.com

EMAIL: info@pcbmap.com
[contact-form-7 id="9204″ title="Event Submission Form"]
Get Your Business on the Maps!
For over 30 years, we have been helping businesses in our area get discovered by the millions of visitors that vacation in our area each year. We've also got a huge local following with our printed pieces and online presence. See what being a part of the Visitor's Map can do for your business.
Get A Free Map Before You Arrive!
Did you know that you can order either one of our popular Visitor's Maps before you join us on the world's most beautiful beaches? Fill out the form at the link below, and we'll ship them to your door so you can start planning your trip to Panama City Beach & Panama City!